Click
250pxpx
Click in ball bearing form.

Series, Code:

Series I, #01010

Spirit Within:

Cyber Bounty Hunter

Quest:

Glory, Fame

Tagline:

"You are in violation of your parole. Turn yourself in or be blasted."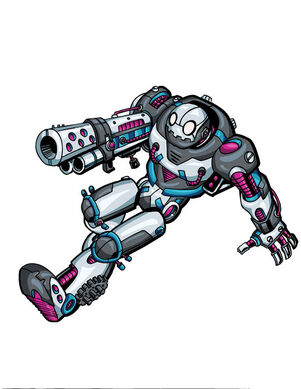 Click
is a multicolored robot that serves as a cyber bounty hunter.
Originally designed, constructed and programmed for criminal activities, the reformed and reprogrammed Click now serves as a cyber bounty hunter with his partner Infernicus. Armed (literally!) with a Blastron XC9 Cyber Cannon, it's hard to run from this determined bounty hunter.